King County - Including the cities of: Seattle, Auburn, Algona, Bellevue, Black Diamond, Bothell, Burien, Issaquah, Kent, Kirkland, Maple Valley, Mercer Island, New Castle, North Bend, Redmond, Renton, Sea-Tac, Sammamish, Snoqualmie, Woodinville
Snohomish County - Including the cities of: Everett, Bothell, Edmonds, Lake Stevens, Lynwood, Marysville, Mill Creek, Monroe, Mount Lake Terrace, Mukilteo, Stanwood, Woodway.
Pierce County - Including the cites of: Tacoma, Buckley, Eatonville, Enumclaw, Fife, Fort Lewis, Gig Harbor, Milton, Puyallup, Roy, Ruston, Steilacoom, Spanaway, University Place.
Check status of real estate appraisal license - click here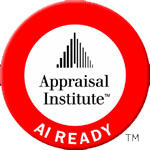 Not all real estate appraisers are the same!
A license is considered to be the bare minimum requirement for appraisers. A state license is no guarantee that the appraiser has sufficient knowledge to appraise more than the smallest, most basic home. The State of Washington has three levels of real estate appraisal license. The minimum level is suitable only for appraising simple homes under $250,000. However, the appraisers at American Home Appraisals have the highest level of residential license available. We are approved, by the State, to provide real estate appraisal services on any and all residential properties, anywhere - regardless of the value and complexity.

Do you really want the cheapest appraisal or do you want the best? Are you willing to gamble saving $50.00 in exchange for underestimating the value of your home by $50,000? In this business, you usually get what you pay for. We strongly suggest finding the best appraiser, the one that's willing to go the extra mile in determing the accurate value for your property. In appraising, there's true value in quality.


American Home Appraisals -
when you need a good real estate appraisal
© 1997-2012 American Home Appraisals, LLC - All rights reserved.